Welcome to IDRiM Society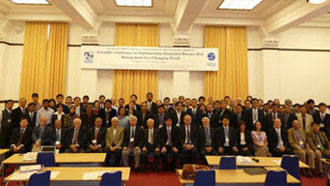 This is the official website of the Integrated Disaster Risk Management (IDRiM) Society, which was launched in October 2009 at the 9th IIASA-DPRI Conference on Integrated Disaster Risk Management in Kyoto, Japan with the participation of over 100 international experts, practitioners, and individuals from more than 20 different countries working in the disaster risk management field. The main objective of the IDRiM Society is to promote knowledge sharing, interdisciplinary research, and development on integrated disaster risk management contributing to the implementation of success models for efficient and equitable disaster risk management options. Furthermore, the IDRiM Society aims at promoting knowledge transfer and dissemination of information and concepts on integrated disaster risk management. Here you will find information about the IDRiM Society, how to become a member, important news, events, as well as links to other resources and organizations.
Group photo at the launching of the IDRiM Society on 15 October 2009 at Kyoto University, Kyoto, Japan.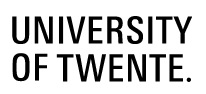 PhD candidate for the Horizon Europe Project PARATUS Cloud-based decision tool for managing the systemic risk of compounding disasters. More..

This year's Natural Hazards Workshop will feature three concurrent Book Forums on Monday, July 11, from 1:30 to 3:00 p.m. MDT. These forums will offer an opportunity for attendees to interact with the author of each book, hear from experts on related hazards and disasters, and engage with one another.
The Natural Hazards Review is planning a special journal issue centered on the work of Dennis S. Mileti. The collection will include reviews and assessments of Mileti's work, as well as forward-looking examinations of technologies, practices, and policies that can improve the access and efficiency of hazards warnings and alerts.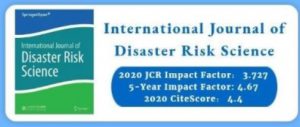 The Qinghai-Tibetan Plateau and its adjacent mountainous areas are featured with significant climate differences, diverse geomorphology, developed glaciers, and strong crustal uplift and river undercut. The complex natural environment has led to a variety of natural hazards and disasters, including …… More